Oh How I Hate the Bookstore
Posted by Jodha in
California
,
Sikhi
on 07 9th, 2011 |
23 Comments
Really I don't.  Although independent bookstores are often preferable (I swear I am not a hipster), sometimes even Barnes and Noble (see a hipster would never go there!) or Borders (are they even in business?) will do.
Since I was a kid though, I would always look for books that might have anything remotely to do with Sikhi.  The closest we get in our American bookstores are some comprehensive book on religion, usually in the bargain section, and written by some crackpot.  This one is presented to you by a professor at Cambridge (@blighty, where you at?)
Oh the bane of my childhood.  Then as in now – this is what we get.
Here is the cover….
Ok, fair enough, nothing really wrong about that.  So now let us flip the the chapter on Sikhi.  Let's see what we find….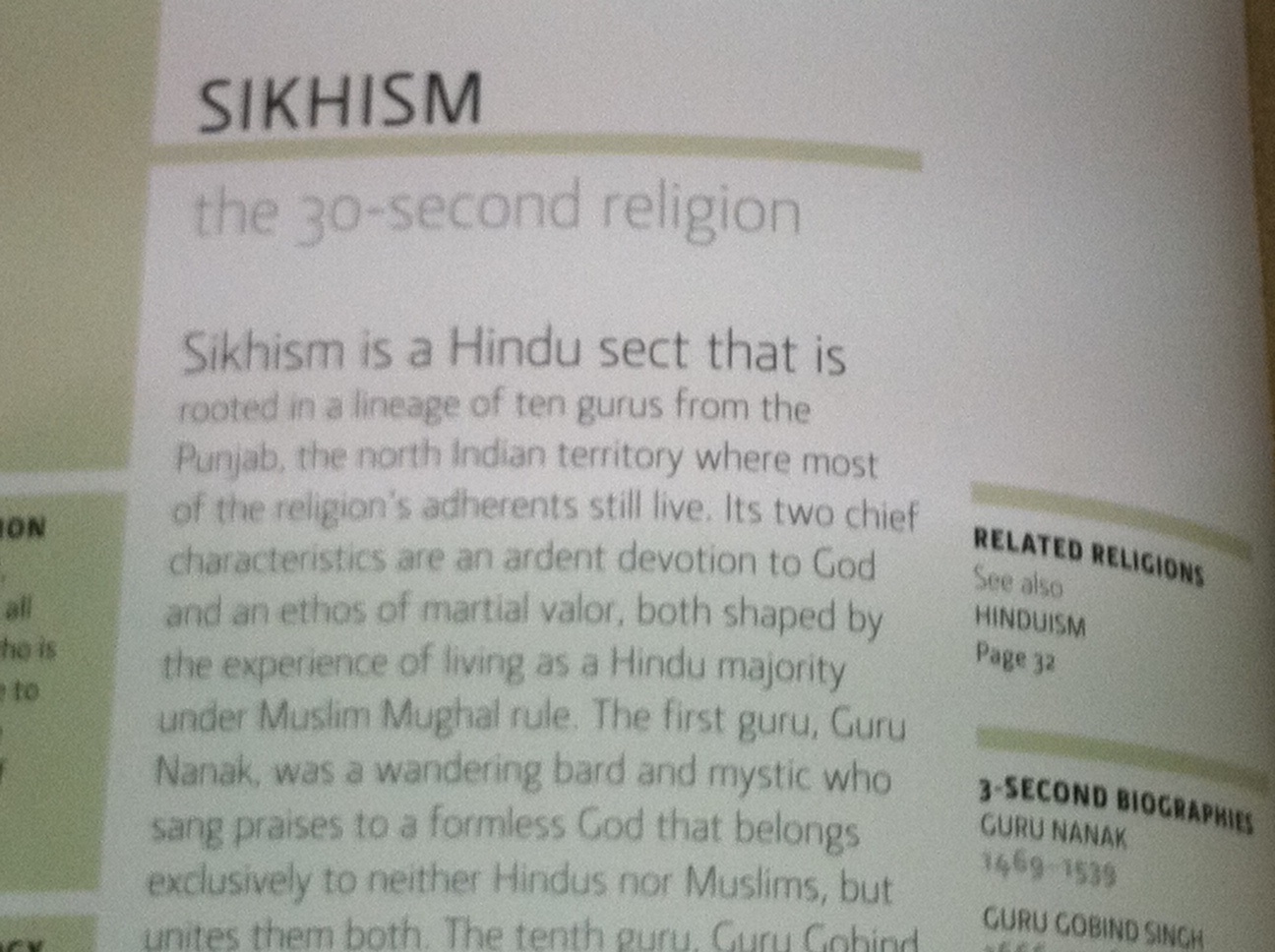 Aaaaaaaaaaaaaand there we go….first sentence!  When can we move beyond this?  The community  has.  When will academics and other popular writers move beyond this disinformation that later does get parroted by young Sikhs.  Suggestions?
For those interested.  The professor's email address can be found here and his facebook page here.  Maybe we can message him?  DO IT RESPECTFULLY!!!!!!  WE ARE JUST INFORMING, NOT ACCUSING!