Many of us either saw or heard of CBC's broadcast (for those of us here in the US, it was on Dateline NBC) of "Forbidden Love" chronicling the death of a Sikh Canadian, Jaswinder "Jassi" Kaur Sidhu.
The basics of the story are as follows: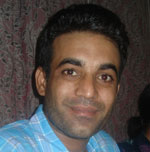 Jaswinder, or Jassi, was 25-years-old when she was kidnapped, tortured and killed in the spring of 2000 after going against her family's wishes and marrying Mithu.

Mithu, a poor auto-rickshaw driver, was hacked by swords and left for dead after his wife was whisked away.

After several weeks in a coma, he awoke to be told that Jassi, whom he had secretly married, had been brutally slain. [link]
Punjab Police later revealed that Jassi's family had paid up to $50,000 for the hit on their daughter. (I have commented a few times on the rise in contract killings in Punjab here and here) However, even after the death of his beloved Sukhwinder Singh "Mithu" still could not find peace. Jassi's family was able to find a false witness, a former employee of theirs from their village, to lodge a false case against Mithu claiming that he had raped her.
It was largely the efforts of friends, family members, supporters, and Vancouver-based newspaper publisher,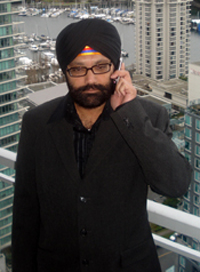 Harbinder Singh Sewak that came together and started a website (JusticeforJassi.com) as well as hired the Punjabi lawyers that helped get Mithu acquitted after almost four years of incarceration, all based on the testimony of a bribed witness.
In a strange twist, yesterday Mithu was elected Panch of his village Kaunke Khosa, near Jagraon. The newspaper reports that he gained much sympathy from the villagers due to the tragedy that he had to face. While it is hardly justice, I did think it is a fascinating twist to a story that many of us are following.
[Sort of as an aside, I did want to make another comment. I remember when Dateline played this story back in 2002. A number of Sikh groups were angered at the portrayal of Sikhs in the story. And from what I remember there were problems with how the Canadian media wanted to frame the story as 'traditionalism' v. 'modernity.' However, the knee-jerk reactions from most Sikh groups was to condemn the story and ask Dateline not to rebroadcast it. However, a much better reaction was that of editor Harbinder Singh Sewak. Instead of crying about 'portrayal' and 'image,' he decided to actually work for Jassi's justice by helping Mithu get out of jail and win his case against the false charges brought upon him. How much greater were his efforts in helping the 'Sikh image'? I hope there is a lesson here for Sikhs in the future as well.]