In these commentary posts, I will be republishing my original writings as well as include pictures of the athletes and the timings of their events.
There will be four Canadian field hockey athletes that come from Punjabi Sikh backgrounds on this year's Canadian Olympics Team.  Our Sikh community's fearless foursome will all be wearing turbans (pagris) during the Opening Day Ceremonies.
The athletes are Ravi Kahlon from Victoria, Canada.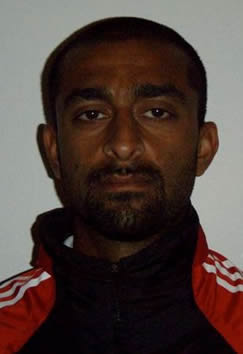 Some of his previous sporting accomplishments include:
2000 Olympian, (Sydney)
Silver Medalist, 2003 Pan Am Games
Ravi was a member of the Canadian Olympic Field Hockey Team at the Sydney 2000 Olympic Games. He's a three-time national champion, and won a silver medal at the 2003 Pan Am Games, held in the Dominican Republic.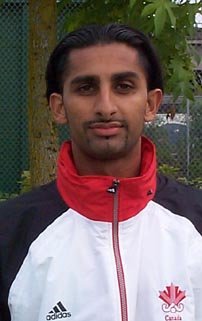 Another Olympian includes field hockey player Bindi Kullar from Richmond, Canada.  His wikipedia website states:
Bindi Singh Kullar (born January 11, 1976 in Richmond, British Columbia) is a Canadian field hockey player, who played his first international senior tournament for the Men's National Team in 1996, at the World Cup Preliminary in Sardinia. The defender followed his father, who also played field hockey for Canada and got him started.
A third member of the field hockey squad includes Ranjeev Deol from Mississuaga, Canada.  His wikipedia entry states:
Ranjeev Deol (born October 19, 1976 in Lusaka, Zambia) is a Canadian field hockey player.

Deol played his first international senior tournament for the Men's National Team in 1998, at the Commonwealth Games in Kuala Lumpur.

In 2000 Deol missed the Summer Olympics in Sydney, where the Canadians finished tenth. He plays club hockey in the Netherlands since 2003, first at HC Rotterdam then HC MOP and later on with HC Den Bosch. His father competed in field hockey for Kenya at three Olympic Games: 1956, 1960 and 1964.
Finally the fourth member of the Canadian field hockey time of Punjabi Sikh heritage has the best nickname.  Sukhwinder "Gabbar" Singh.  The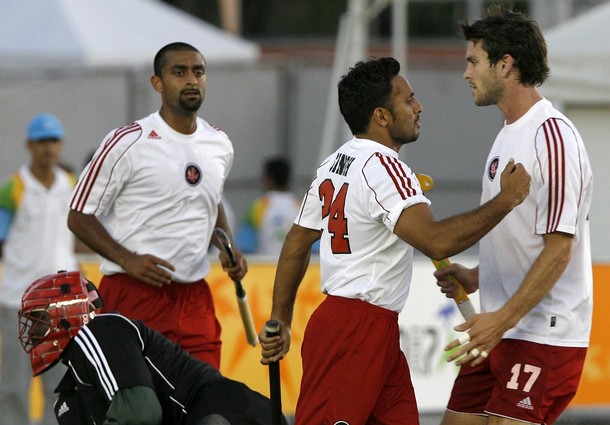 cab-driving Batala-born, Surrey resident will be competing with the rest of the squad in Beijing.
Canada, ranked 15th in the world, is in pool B and will play against Australia (2); Netherlands (3); Pakistan (6); Great Britain (8); South Africa (13). The Canadian men's national team will kick off their quest against Australia on August 12. Canada will then face Pakistan on August 14, the Netherlands on August 15, Great Britain on August 17, and South Africa on August 20 (All of these dates are in Eastern Standard Time). The Olympic Games Schedule can be found at: http://en.beijing2008.cn/cptvenues/schedule/
For my previous discusson on wearing the pagri, see my older post here.