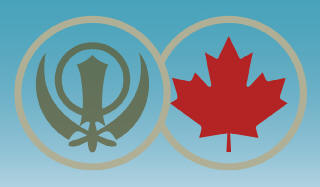 Although this election season had seen the largest Punjabi field of candidates in Canada's history, the number of MPs of Sikh background did decline.
The winners: The Tory party had a field night and can now claim an all-out majority in the Canadian parliament.  The NDP had a very strong showing becoming the official opposition party.
The losers: The Liberal party suffered a crushing defeat and the individual election results largely followed this trend.
On the way out/On their way in – Navdeep Singh Bains, previously covered and once seen as a rising star, lost to Eve Adams.  Gurbax Malhi, who had been an MP since 1993, lost to Bal Gosal.  Ruby Dhalla, a friend of murderers and thugs, was kicked out and replaced by Parm Gill.  Sukh Dhaliwal, who gained special acclaim for raising the banner the Sikh cause, lost against Jinny Sims.  Ujjal Dosanjh, long criticized for his divisive role in the Sikh community, was finally defeated (and hopefully ends his career) by Wai Young.  Also, Jasbir Sandhu of the NDP successfully defeated incumbent Dona Cadman (pagh salute to Jagpal Tiwana for making me aware of my omission!)
Stayed safe – Conservative candidates Tim Uppal and Nina Grewal retained their seats.
Of note – Andrew Kania was defeated by Kyle Seeback.
Of interest – Jagmeet Singh of the NDP energized the youth and lost by a mere 500 votes in an election that only a month ago he was thought to be a non-factor.  Also one of the most interesting pre-election article I ever saw was on the growing maturity of a Sikh electorate as described by the Toronto Sun's Raveena Aulakh.
So this is the view from south of Canada's border.  Hoping to have a full-analysis later in the day and hope to hear from our Canadian brothers and sisters about the results and their meanings.