College bhangra competitions used to be rare.   Now, every region is home to multiple competitions.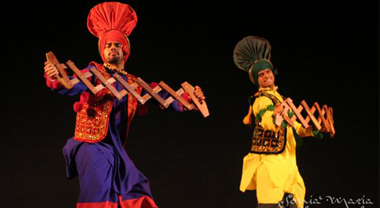 It's great to see bhangra, as an artform, thriving.  Though as a competition, it sometimes feels as though the art is lost amongst the flips and pyramids.  However, the last few years have seen a movement going back to the basics of the traditional art form, which has been wonderful to see.
In the crowd of competitions, it is natural to try to distinguish oneself.  This year, DC will play host to an invitational bhangra competition called the "Elite 8."  It won't change bhangra competitions, but it may heighten the profiles of the teams who were invited.
Check out more info for the competition and teams competing, here.