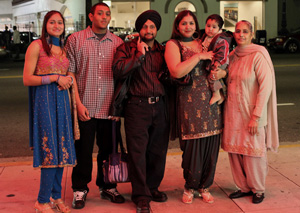 Although I am long since removed from the "bhangra scene", still I thought this was interesting montage compiled by the Los Angeles Times in their "street culture" section, highlighting 11 great pictures on the Sights of Socal Bhangra.
The thumping, driving beat of bhangra –a style of folk music from the Indian state of Punjab, the Sikh homeland — reverberated through the walls of the Wilshire Theatre in Beverly Hills Saturday as young people from around the continent converged for the SoCal Bhangra Competition (socalbhangra.com).
Check out the montage.