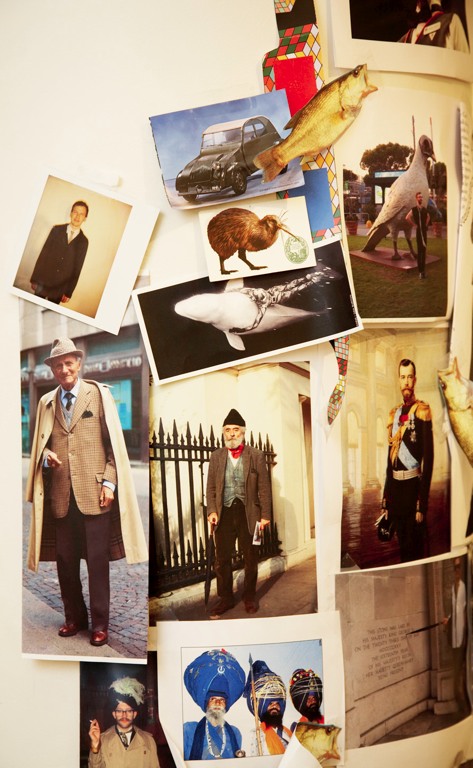 We live in a global world and there are images around us that constantly stimulate us.  Once in a while we'll see images that also inspire us – whether it be musically or artistically.  For Lucas Ossendrijver, Dutch-borh Lanvin's men's wear designer,  a familiar image appears on his inspiration board.  [See bottom of picture]. 
Nihangs  have often been an inspiration for many photographers, and it's clear why they are also an inspiration for designers.  A recent article from Punjab Heritage News titled, "Mesmerised with the world of Nihangs" speaks to this, 
Today, some people see Nihangs as a relic, but others recognise them as a colourful and important part of the Punjabi heritage. Gurbir Singh Brar, a photo artist also feels that there is no colourful subject as compared to Nihangs.
Nick Fleming, a UK-based photographer also spent time with Nihangs and has a photo exhibit titled, "Nihang Singhs of Punjab."  I have included a few of his stricking images after the jump.
While there is much to worry about in the world (and plenty of blog space devoted to that), from time to time it's valuable to enjoy those things that inspire us and of course, it's always important to appreciate art!