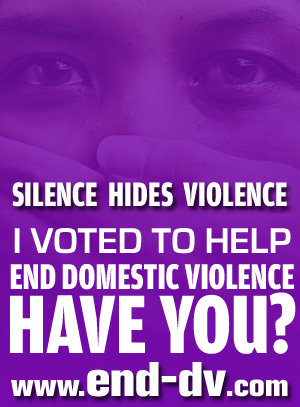 The opportunity is now. We can make the first ever Sikh Women's Domestic Violence Shelter.
Did you know a woman is battered in the US every 9 minutes. We cannot stand idle. We must take a stand!
HOW: you need to vote NOW: http://apps.facebook.com/chasecommunitygiving/charities/674186
HOW DO I VOTE: You can only vote if you are a 'fan' of Chase Bank Community Giving. If you are not sure how to do this, follow this simple instructional video
WHAT DO I DO AFTER VOTING:
1) Donate your profile picture for 1 week, until January 22nd. Use the purple SILENCE HIDES VIOLENCE on the right.
2) Encourage ALL your friends and family – Sikh and non-Sikh to vote by inviting them to this group, messaging them on Facebook chat, and telling them you will not leave them alone until they vote.
We are currently behind in the numbers, but if everyone on this list takes 20 seconds out of their time to vote, we will be in first place. IT ALL DEPENDS ON YOU!
For more information, visit www.end-dv.com
We can do this together! Only together! Inspire and be inspired!
Gur Fateh!