Today, March 8th, is the 100th annual International Women's Day!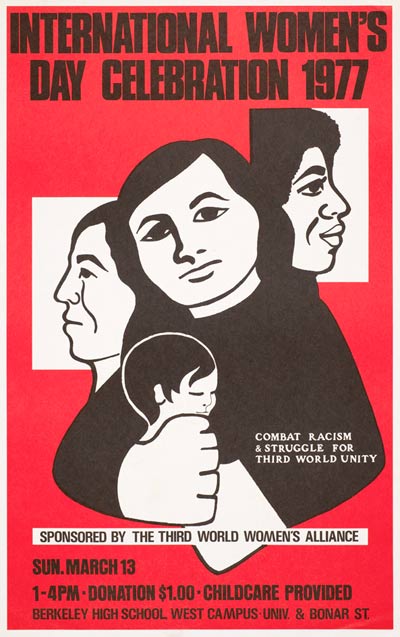 This year's theme is "Equal access to education, training and science and technology: Pathway to decent work for women." The first International Women's Day was celebrated in 1911 in Austria, Denmark, Germany, and Switzerland, and is the brainchild of Clara Zetkin, a leader in the Social Democratic party in Germany, who fought for a space where women could press for their demands. This day is a celebration of the ability for women and men use our voices to advance gender equality, and the need.
Gender equality has been central to Sikh social, economic, and political life since the time of the Sikh Gurus. Bebe Nanaki was the first Sikh in history to recognize Nanak as her Guru. Under Guru Amar Das Ji women were central to Sikh administrative manji system. The women of Meer Mannus prison endured extreme forms of torture and watched their children slain before their eyes but stood strong against the corrupt and brute governor of Lahore and his compatriot Kaura Mal. Fearless women warriors like Mai Bhag Kaur, Bibi Baghel Kaur, Bibi Daler Kaur stood on the frontlines of the Khalsa fauj to defend the marginalized and oppressed against authoritarian rule. Today we stand with brave Sikh women of the past and present, Mata Khivi Ji, Bibi Amrao Ji, Bibi Bhani Ji, Mata Gujri Ji, Mata Sahib Kaur, and Bibi Harnam Kaur, whose contributions to Sikhism must not fall into the shadows of Sikh religious, social, and political life as it would go against our own doctrine and values.
Please take minute on watch the clip below by three brave Sikh sisters of today willing to uphold the vision of Nanak with strength and courage. Let's use this day to reflect on what we can do to move this community to the front lines of the Sikh vision for gender equality. #IWD in solidarity.